It's Santa Fe time! Join Sunwest at the Hilton to shop the works of emerging and traditional Native American silversmiths & artists from New Mexico, collectible and rare turquoise for artisans and gifts for the whole family.
The Hilton Hotel Show is new every year and we'll be bringing all the works your favorite artisans have been creating as well as the turquoise, cabs, rough and beads for the creations to come. We'll have something for everyone with beautiful legacy jewelry including squash blossom sets, concho belts, bolos, and work by collectible artists.
SHOW INFORMATION



Aug 18 - Aug 22 2021
100 Sandoval St
Santa Fe, NM 87501

CANYON BALLROOM
9:00 am - 7:00 pm
TURQUOISE & STERLING, GIFTS, POTTERY & ART IN SANTA FE
PUEBLO POTTERY
The Sunwest pottery collection includes works by renowned Hopi-Tewa pottery Joy Navasie or Yellow FLower (1919 - 2012) featured below, Joy is known as the second Frog Woman, after her mother who passed down the art of pottery to her daughter. Created using traditional techniques and tools, Frog Woman pottery is highly sought after in the Southwest and is considered to represent the highest standard of excellence.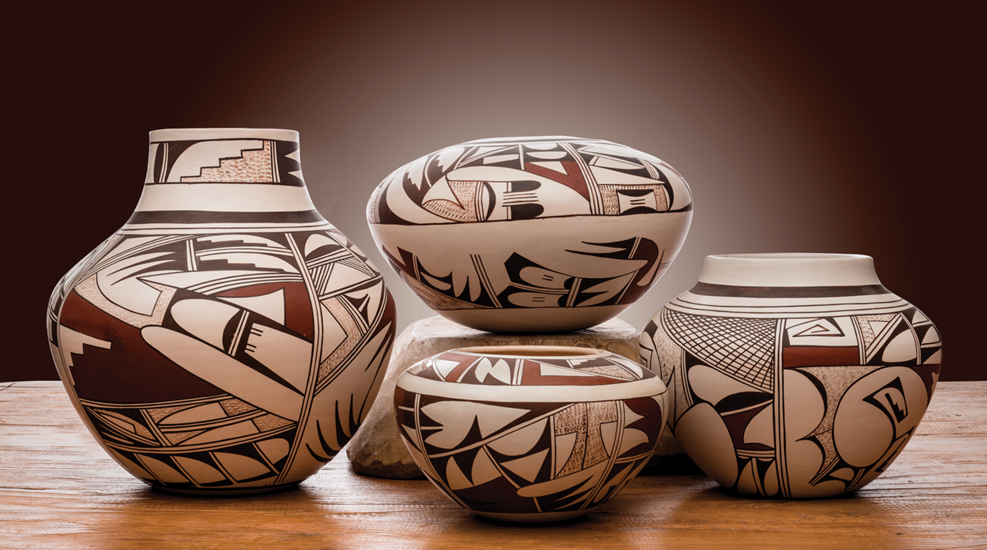 Frog Woman Pottery
NORTH AMERICAN TURQUOISE
The heart of Sunwest is turquoise, and we will have a variety of high-grade, North American & collectible stone available at this event. Shop legendary Americn mines, favorite Southwestern companion stone and popular stones from high-grade mines around the globe.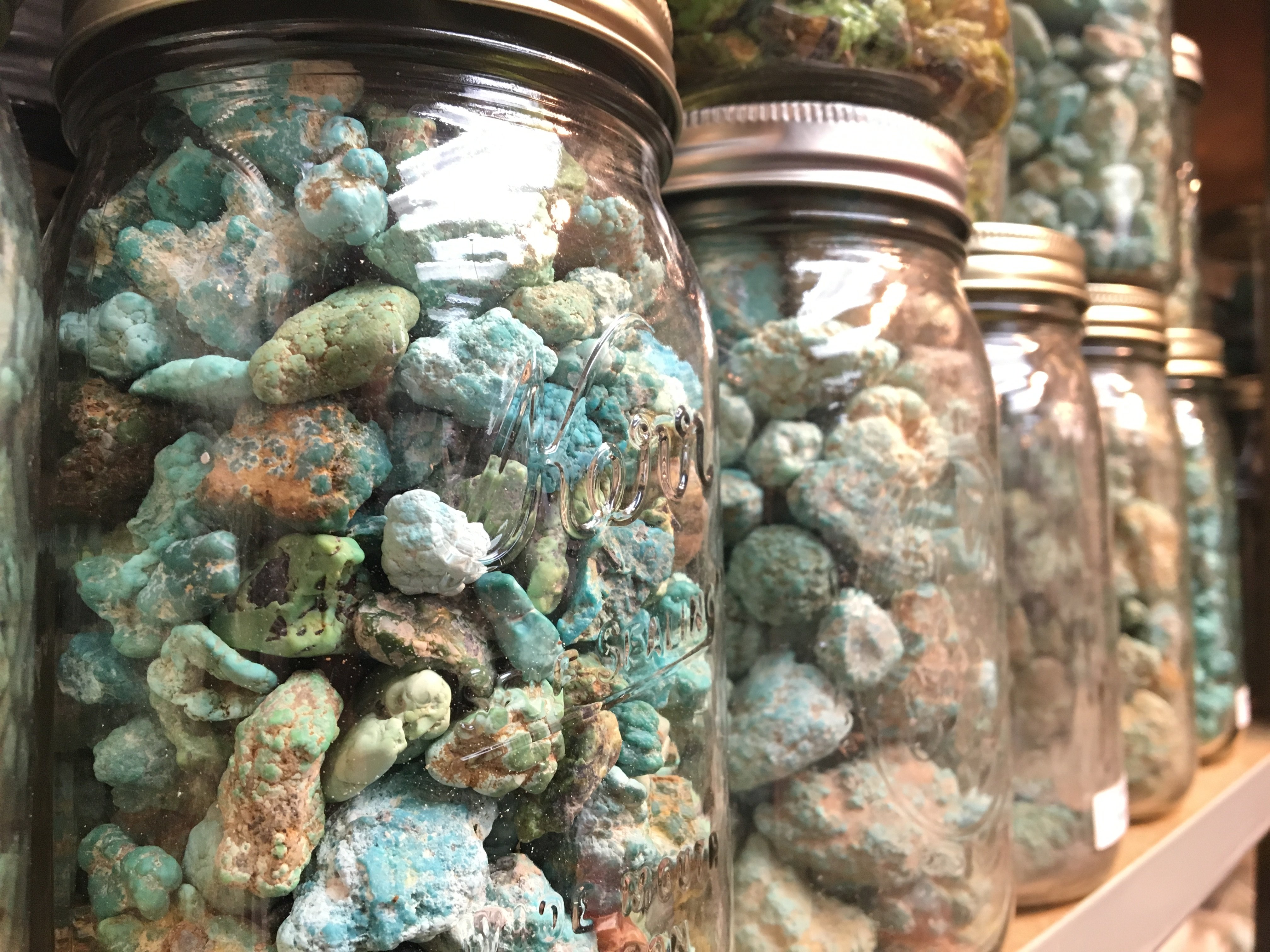 North American Turquoise

TURQUOISE JEWELRY & NEW TRADITIONS
The Pueblo silversmiths of New Mexico continue to create beautiful artworks which reflect traditional methods while setting timeless trends. Lariat style necklaces are a perfect example of a popular Southwestern style. We'll be showing a variety of lariat styles in a variety of lengths with stunning turquoises like this Sonoran Gold Turquoise lariat by Diné silversmith Randall Enditto.

Sonoran Gold Turquoise Lariat, Randall Enditto
Contact us if you have any questions, we can't wait to see you in Santa Fe!