We're excited to be heading up to Santa Fe this summer for the Annual Whitehawk Antique Show! The Whitehawk Shows have been a Santa Fe tradition for over 41 years and we'll be unlocking the doors to the Sunwest treasure trove for this show.
As an established trader and owner of Sunwest Silver Co.,, Ernest Montoya has been building his personal collection for almost 50 years. For the first time, he's opening the vault and bringing his vintage jewelry collection to Santa Fe for Whitehawk.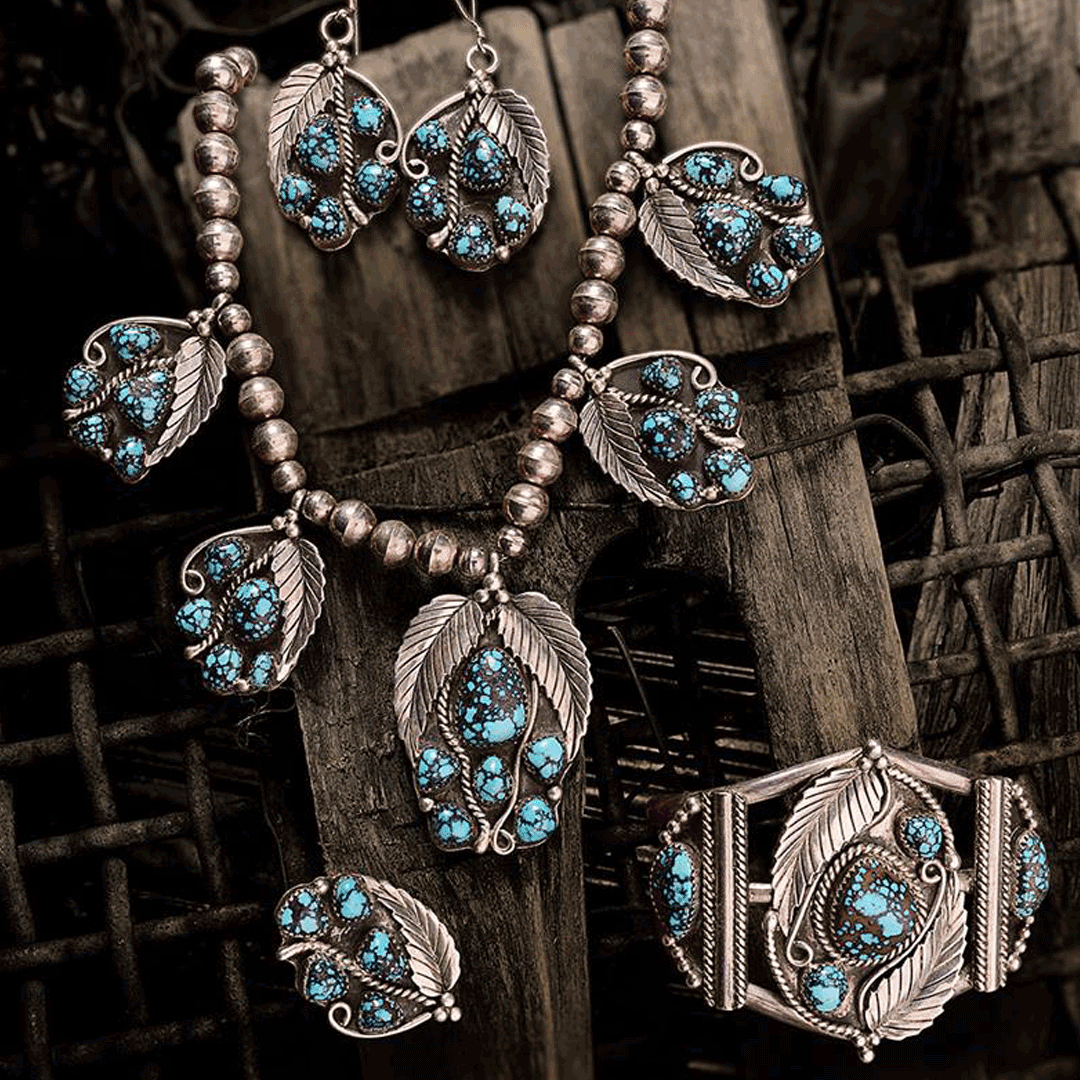 Join Sunwest in Santa Fe and shop local treasures, collectible jewelry, and celebrate the rich history of New Mexico's Native American artists.

Contact us at 1-800-771-3781 if you have questions, and sign up for email news to receive show notifications in your inbox!


SHOW INFORMATION
FESTIVITIES!
Like all good things, Whitehawk's starts with a opening night party.
Friday, August 13th, 2021
OPENING NIGHT PARTY
Featuring Wine & Hors d'oeuvres
6pm-9pm
The ticket for the preview opening is $85.00 per person and includes heavy hors d'oeuvres and a complimentary drink. There will be live entertainment and a cash bar to add to the festivities.
Tickets for all events are available at the door August 13, 2021 at Noon.