Turquoise comes in so many shapes and sizes, it's hard to keep track. North American Turquoise is some of the most envied in the world for its beautiful color matrix and high-grade quality, but there are several other turquoise types from around the world that are equally beautiful and collectible.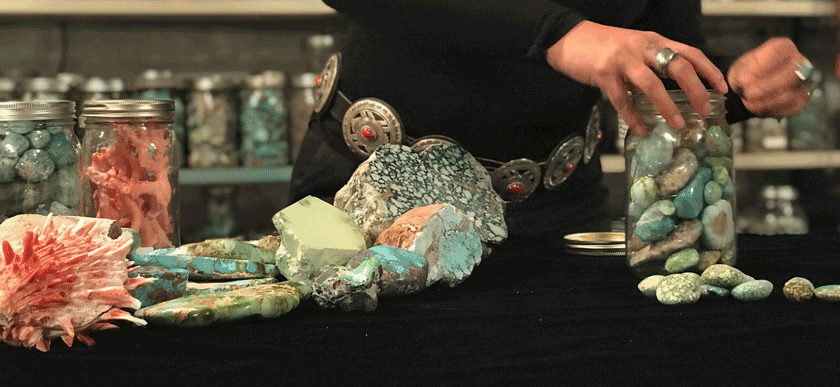 All turquoise is unique & collectible, and there are rare turquoises that are coveted around the world. We have created this short guide to help you know when the turquoise you are considering is indeed rare. The more knowledge you have, the more comfortable you can be when you make your next turquoise purchase.
Below are a few types of rare turquoise you should be looking for:
Carico Lake Turquoise
The mine in Nevada produces turquoise with an astoundingly vibrant color palette, ranging from electric greens to mossy, earth greens. This mine has also produces blue turquoise in a range of colors as well.
But very rarely (less than 3% of the time), this mine will produce an apple green turquoise, with a type of vibrancy unmatched by any other type of turquoise. The color, contrasting the matrix, make it a one-of-a-kind kind of gem. Sunwest Silver Co owns the Carico Lake Turquoise mine and offers a considerable collection of Carico Lake Turquoise available in rough, cabs and strands.
The Carico Lake mine also produces turquoise pseudomorphs or fossil clams, featured in the above photo. Extremely rare and valuable, fossil turquoise from the Nevada mine is often set in jewelry by high-end artisans.
Bisebee Turquoise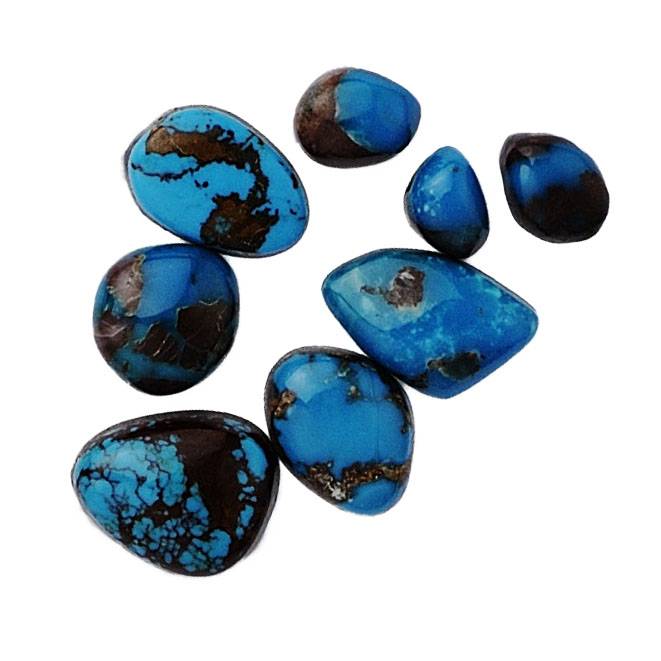 Originally a huge copper mine in Arizona, this mine produces a royal blue turquoise. Only one company was given the lease to the mine, and in that time, less than 2,000 lbs of high-grade stone was recovered.
With so few of these gems ever found, the stone is extremely rare. Its prominent color and chocolate matrix make it a collector's prize. This gem should definitely be on your bucket list.
Fill out the form below for the latest updates on Bisbee turquoise and our extensive turquoise collections.
Stennich Turquoise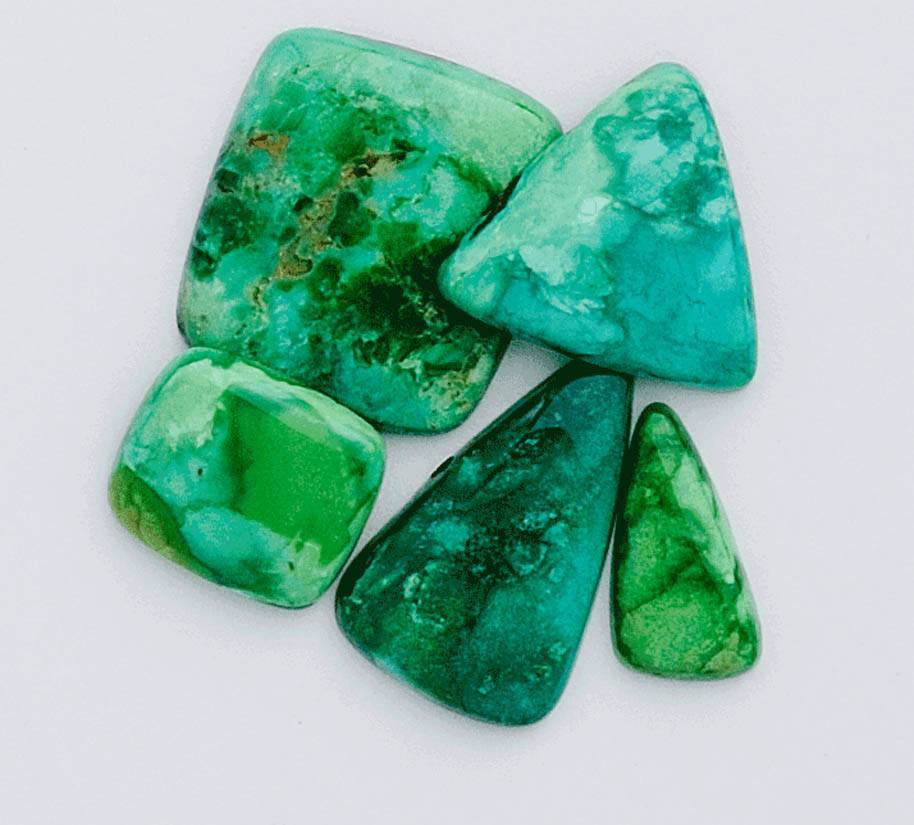 A collector's stone, this historic Nevada mine is in Crescent Valley, Nevada. Originally nicknamed 'Zuni Nuggets', this turquoise is naturally hard & high-grade. This Nevada mine produces amazing shades of lime-green and blue turquoise. Due to gold acquisitions covering parts of the mine, Stennich is very hard to find today.
Want a tour of our rare turquoise collections? Visit us in our Downtown Albuquerque store or arrange it today at info@sunwestsilver.com.
Damele Turquoise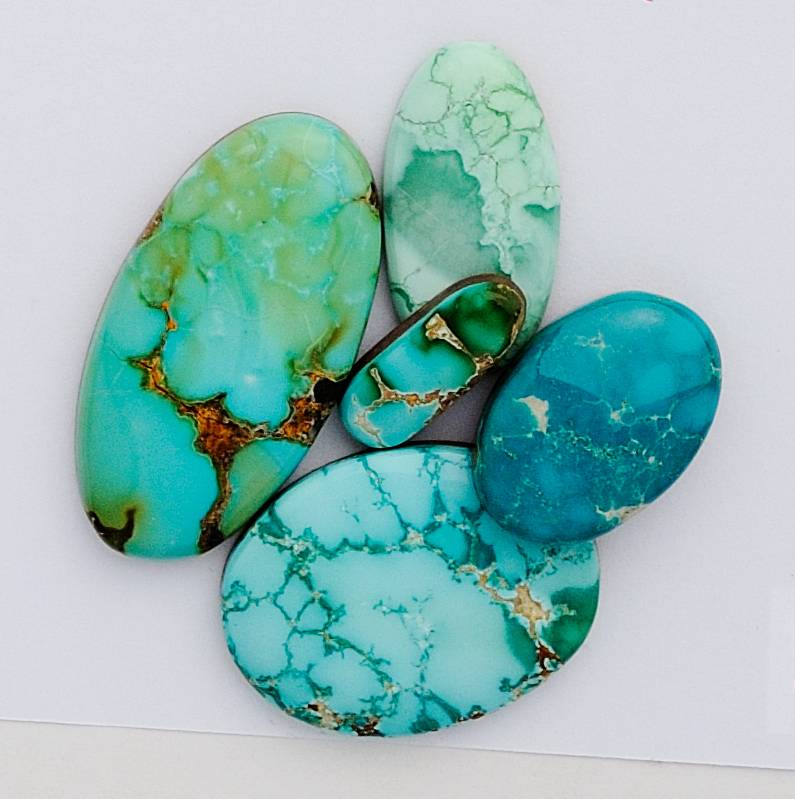 A small mine in Nevada, Damele produces very limited quantities of this beautiful yellow and green to soft grey stone. Most desirable is the bright lime green turquoise that comes from this mine. Most of what the mine produces today is variscite, the turquoise coming from older collections. This makes Damele a highly-sought after turquoise.
Darling Darlene Turquoise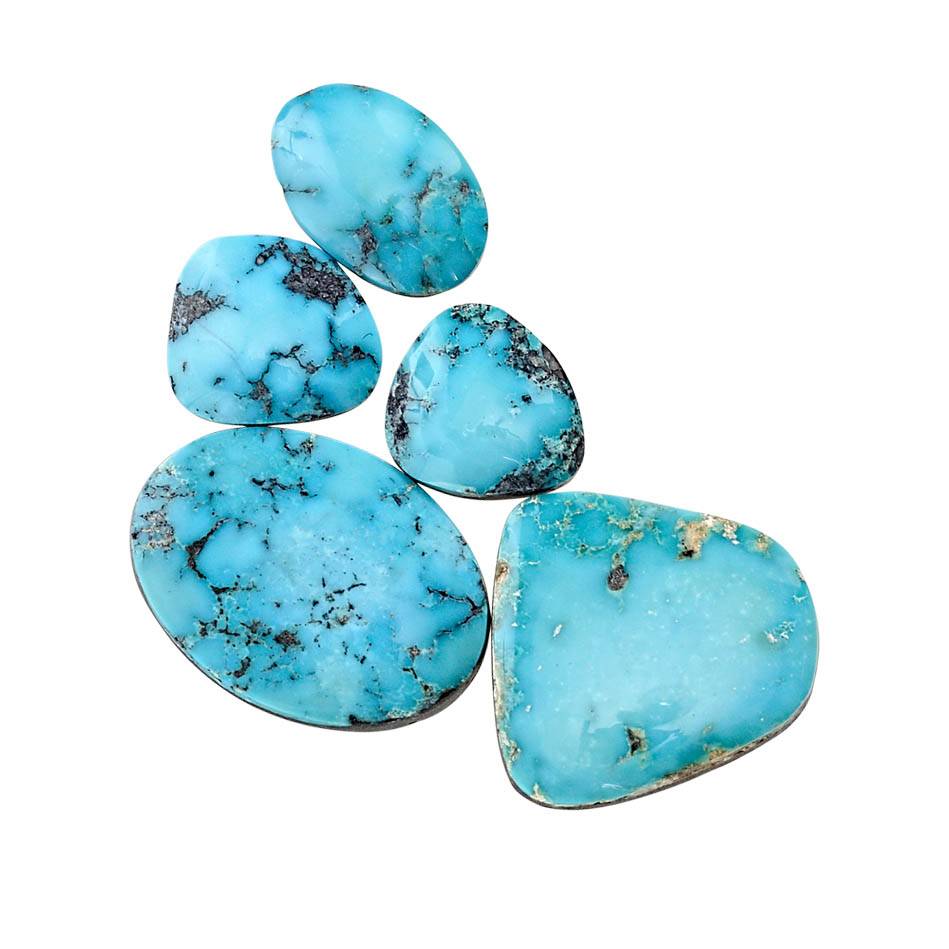 Taken from a small mine in Northern Nevada, Darling Darlene Turquoise can come in a fairly wide range of colors including blue-green to light blue. The mine was initially a small operation, and later became a gold mine, limiting the amount of this particular turquoise that actually hits the market. Originally opened in the 1970's, the mine was named for the owners daughter, who passed away early in life. Most Darling Darlene Turquoise is natural, which only adds to its overall rarity.
The value of rare turquoise continues to rise. As an American Legacy in limited supply, all North American turquoise is highly collectible. Visit us in Albuquerque and ask for a tour of our personal collection. Sunwest Silver is home to one to the world's largest personal collections of North American turquoise. We hope to see you soon!