ASD MARKET WEEK IS CANCELLED. ASD has the widest selection of wholesale jewelry in Vegas! Come see Sunwest Silver at the Las Vegas Convention Center March 22- 25 at Booth 3131-3135.
REGISTER FOR WHOLESALE
March 22- March 25, 2020
Booth 3131-3135
Las Vegas Convention Center
We are returning to Vegas with an extensive collection of contemporary and traditional Native American jewelry! Watch for collectible handmade North American Turquoise jewelry and trending favorites like Golden Hills and Sonoran Gold Turquoise jewelry.
This is a wholesale only show, you must register here.
TRADITIONAL NATIVE AMERICAN JEWELRY
Shop the latest additions to Sunwest collections of Native American handmade jewelry featuring artisans working in traditional styles using techniques like deep hand-stamping, oxidized silver, inlay, overlay & repoussé! These techniques have been handed down in Pueblo silversmithing families for generations and are mastered in time by today's Native jewelry artists.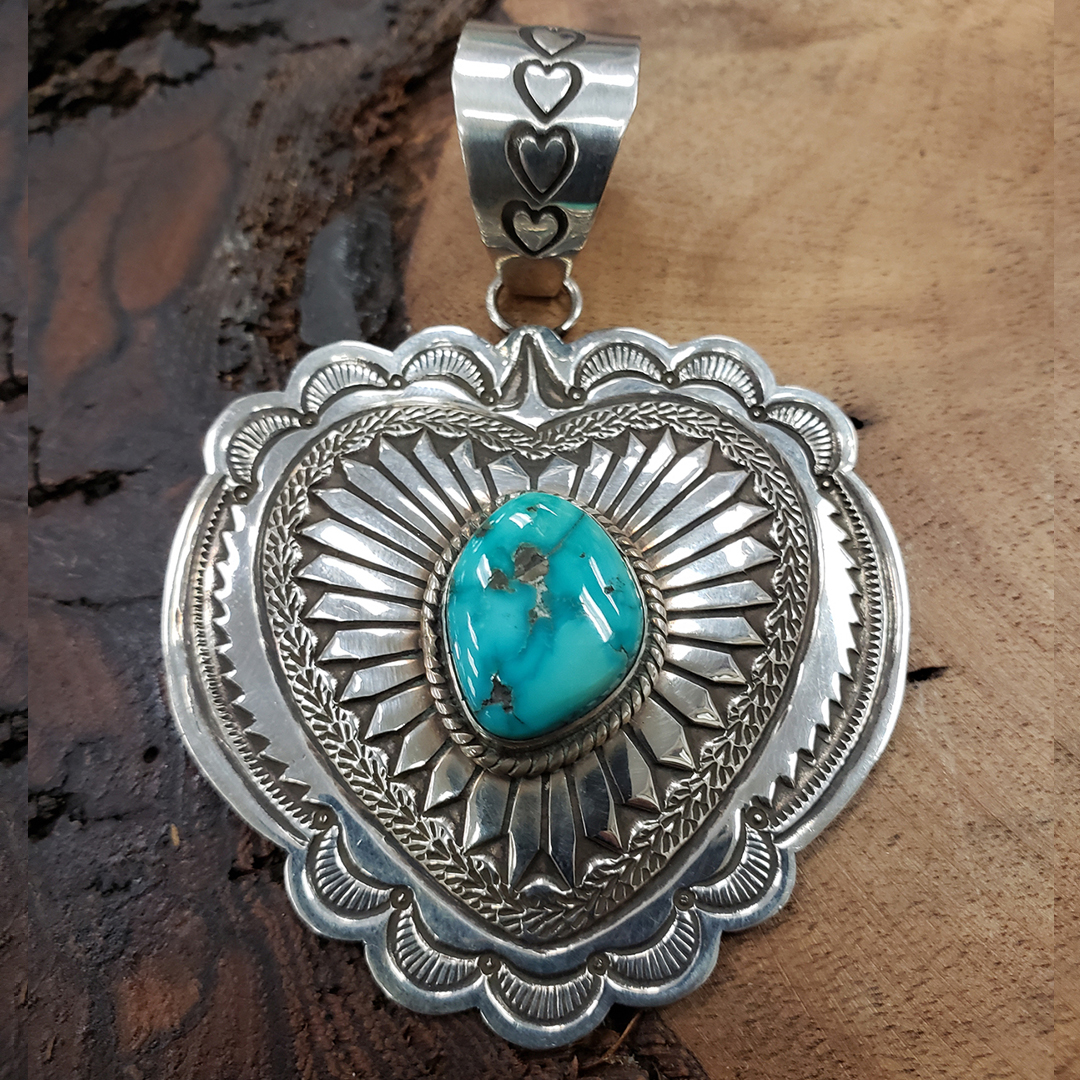 SONORAN GOLD TURQUOISE
Known for vibrant hues of green & blue and beautifully patterned matrix, Sonoran Gold Turquoise continues to be a favorite as we enter Spring 2020. A stand-out, affordable turquoise, the Sunwest Sonoran Gold jewelry collection includes all the trending styles and classic collectibles. Shop Sonoran Gold pendants like this artisan made Naja below, necklaces, earrings, cuffs, bolos and more in Vegas.
OXYBEAD© AND TURQUOISE NECKLACES
We'll be bringing a variety of styles of turquoise necklaces including multi-stone contemporary styles, turquoise squash blossom necklaces, and the hugely popular lariat style necklaces, all with choices of collectible turquoises from North American mines and popular mines in Mexico, Egypt and other specialty locations. Mix n' match with OxyBead© necklaces hand-strung in New Mexico with oxidized sterling silver beads. A popular Southwestern trend, OxyBead© jewelry lines are available with a full assortment of styles of necklaces, from elegant stand alone strands to combination designs with turquoise and stone beads, perfect for layering.