New Mexico is home to vastly different communities. A unique combination of Native American tradition and Spanish influence, the Land of Enchantment is known for its scenic views, delightful cultural mix and it's style.

It is traditional in New Mexico to see both men & women wearing large pieces of silver or turquoise. Here, turquoise is worn in the spirit of a celebrated culture and community, respect for favored stones & artisans, and in appreciation for strength and passion.

While we don't often think specifically about men's adornment, from the time of the Aztecs, men have worn jewelry to represent fierce military power and personal spiritual protection. Stones like turquoise were thought to have healing energies and protective powers, keeping warriors free from harm and connected to their spiritual sources.



Today, men's jewelry takes many forms, and in the Southwest it is an art form and part of the culture we love in New Mexico. Visit sunwesthandmade.com and shop Just For Him, use code ForHim for this special discount!

Below are some ideas to familiarize you with Southwest style for him.
1. Bolo Ties
With this tie's roots being in New Mexico, there's no way you could wear it wrong. It's the state's official neck wear, and the turquoise provide a level of elegance that typical ties simply cannot compare to.
Often referred to as the string tie or cowboy tie, the bolo was created for men. Today it is worn beautifully by both men and women, and is a must have Southwest accessory.
Traditionally made of braided leather with a distinctive centerpiece and metal tips, artisan made bolos feature significant traditional or contemporary silver work and can be as unique as the wearer. Bolo ties can be made with any stone, although turquoise, spiney oyster and other Southwest favorites are often seen in the Southwest. Bolo centerpieces are sometimes a small masterpiece, and styles and prices range from the casual to black-tie elegant.

2. Concho Belt
The concho belt is a traditional element in the Southwest wardrobe.
The Plains people wore metal concha on belts, and this unique Southwest style spread across the Four Corners. The Spanish word for 'shell', concho or concha, may be round, oval, scalloped, decorated, stamped, and set with turquoise or other gemstones or decorated with significant silverwork.
Concha belts can be a row of conchas or have spacers between. The spacers are designed in a variety of shapes, but often you will see the 'butterfly' spacer.
Worn by both men and women in a variety of styles, concha are a unique collectible. High-end concho belts are a favorite for storytelling, with great care and a lot of time put into the creation of each handmade piece. In the Southwest, a concho belt can be a Legacy piece, handed down for generations.

Concho belts are available in all sizes and price points, from vintage collectibles to elegant contemporary styles. Both men and women wear concho belts, and these belts are a long standing tradition for men in the Southwest.

3. Cuffs
Cuff bracelets are an ancient form of adornment. Made of sterling silver, a Southwest style cuff has an open gap allowing it to slide onto your wrist without a clasp. Cuffs are statement jewelry, and stacked or alone, they are a signature accessory.

Men's cuffs are an iconic element of Southwest style. Sterling silver, stamped, focused around turquoise or gemstones, cuff bracelets communicating strength, confidence and your unique style.
4. Money Clips
Money clips make a great gift and are a great way to express some personal flair. Handmade money clips created by Native American artisans using sterling silver, turquoise, spiny oyster and other favorite Southwestern stones, are small works of art, often featuring intricate inlay or even traditionally tufa cast.
Southwest style money clips are created with as much care as a piece of jewelry and are treated as specialty items by the men who own them.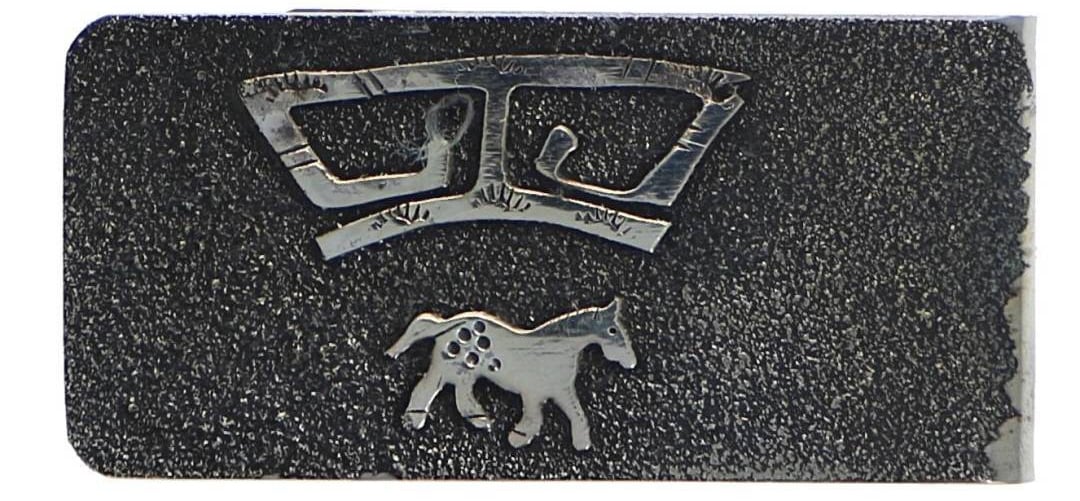 5. Buckles
One of the most notable elements of Southwestern fashion for men is the buckle. Buckles have colorful modern history, coming to the Southwest from Navajo silversmiths in the 1800s and beloved by cowboys everywhere. Buckles were also made significant by the military, the Texas Rangers and as a utilitarian replacement for suspenders.
Distinctive buckles are handmade by Native artisans, sporting beautiful stones or prominent handwork. Ranger sets are very popular in the Southwest. Ranger sets are buckle sets with matching decorative loops ('keepers") and a belt tip. Ranger sets designed by Native artisans are a contemporary item, and all forms of jewelry making techniques are used to create signature personal sets.

A buckle is a very personal item for a man, and most men have several different styles ranging from casual Saturday afternoon buckle to serious statement pieces.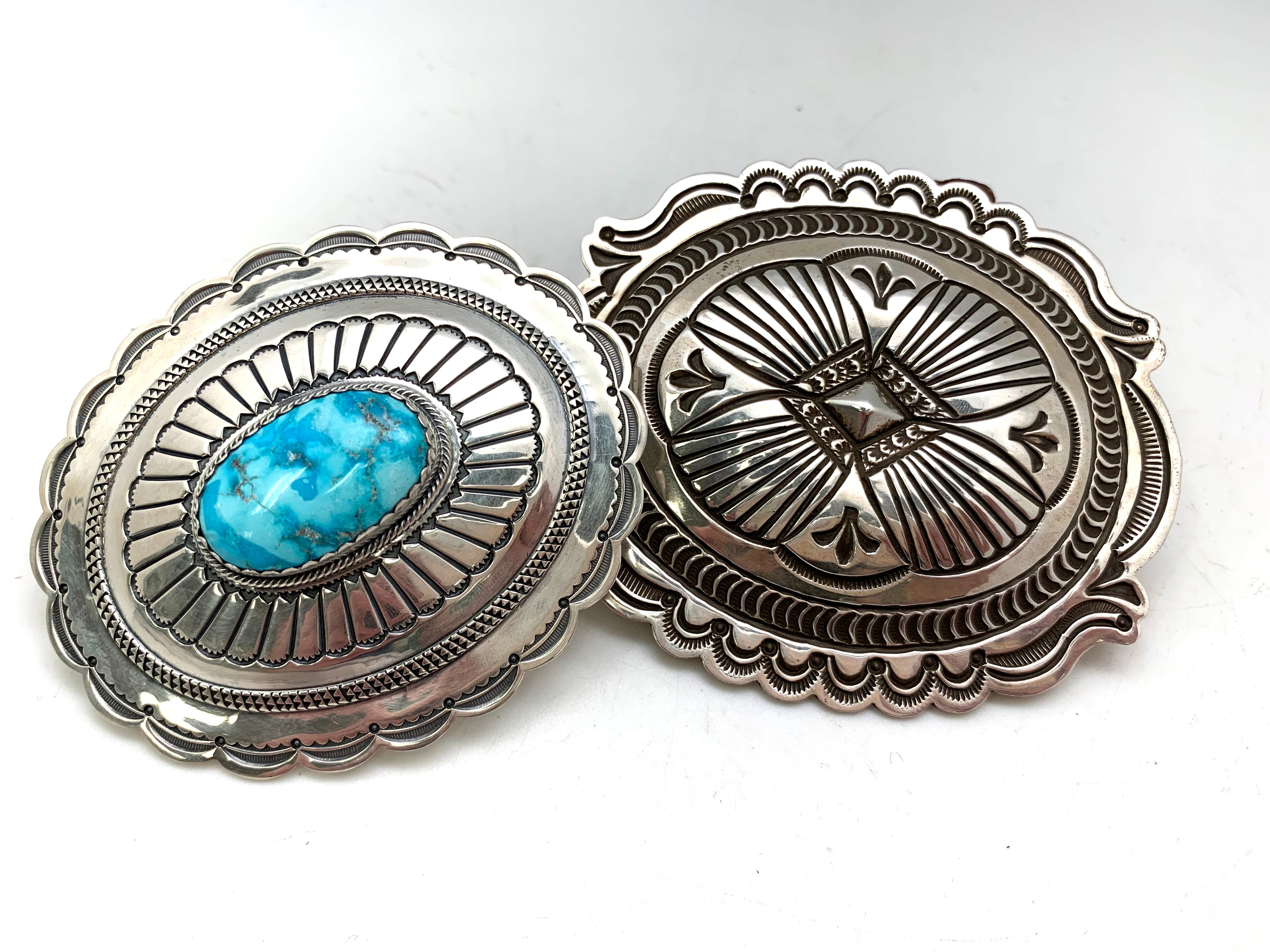 Shop our Just For Him category for all men's styles.