Join us in Quartzsite, Arizona for a one-of-a-kind experience! Every January & February, the quiet Sonoran desert surrounding the Rock Capital of the World becomes home to thousands of vendors and over 100,000 RVs, campers & trailers. Famous the world over, rock hounds, miners, snowbirds, collectors and mineral vendors descend on the desert annually to share their love of geology, minerals, and campfire cookouts.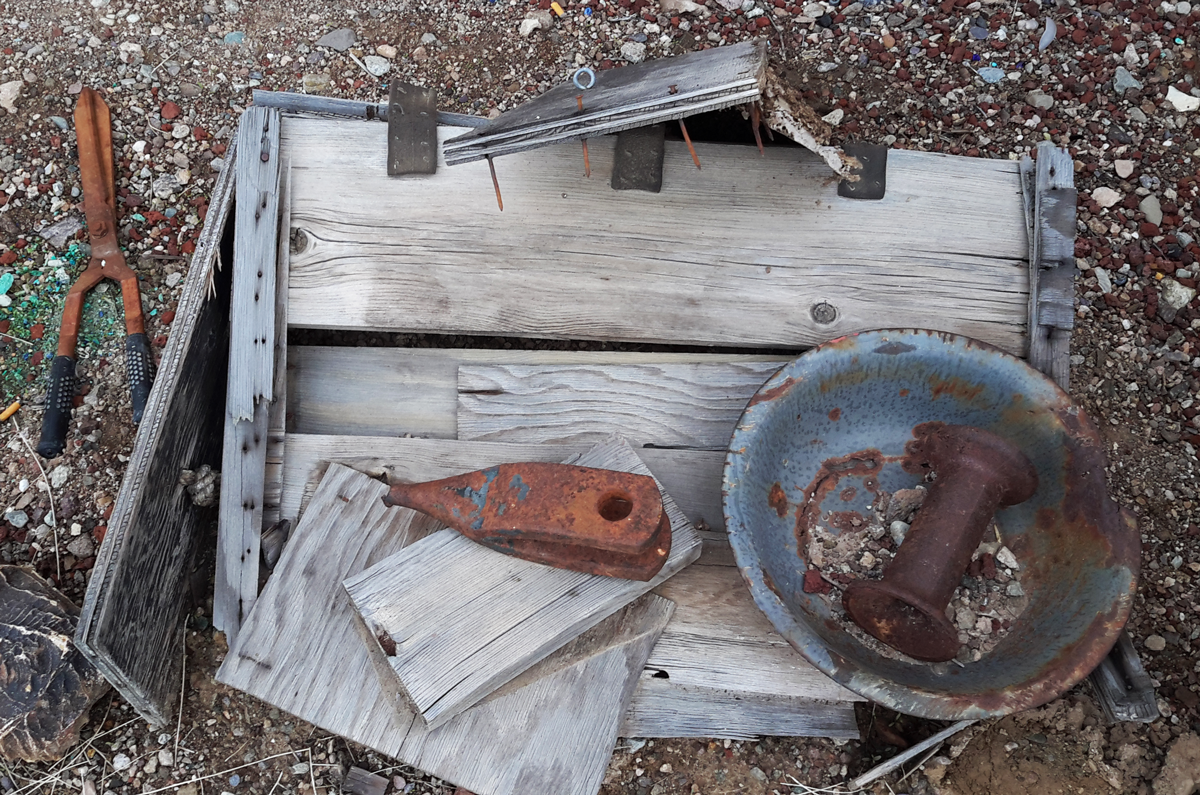 Quartzsite has had a special place in the heart of rockhounds everywhere since the 1960's when this area was recognized as a desert paradise where one could find a variety of gems & minerals. Today Quartzsite is well known for it's craft-fairs, flea markets and of course the January-February gem show in the desert.
Sunwest Silver Co has a permanent location in Quartzsite, we're here annually, this year from November 29 thru early spring. You will meet Pete Trujillo and his crew from Sunwest while you shop quality turquoise specimens, lapidary supplies including North American turquoise cabs & rough and collectible stone from around the world. We have strands and beads for jewelry makers, fossils, baskets, quartz crystal specimens, pottery, handmade artifacts and finished handmade Native American jewelry from our favorite artists in New Mexico.
We bring a little of everything out to Quartzsite, the crowd comes from all around the world & we love to have something for everyone!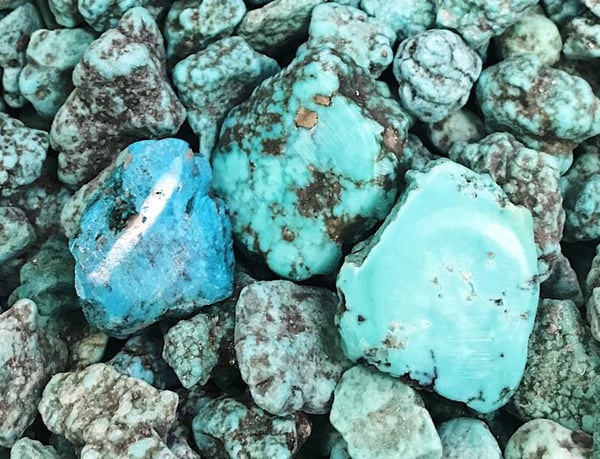 Campitos Turquoise Rough
Travelling to Quartzsite for the first time?
You will love the beautiful desert scenery! January & February are generally pleasant months in the Sonoran desert, but you will need LOTS of water, layered clothing for almost any kind of weather and great walking shoes. Quartzsite is a about two hours from Phoenix and five from Los Angeles, so if you can't get a room at at the world famous Quartzsite Yacht Club est 1970, you can still shop Quartzsite!
Located in the heart of downtown Albuquerque and on the Plaza in Santa Fe, Sunwest Silver Co Inc is a family owned business started in 1972 when Ernest Montoya began selling beautiful Native American handmade jewelry out of his car after coming home from Vietnam.
Today, Sunwest Silver Co Inc is the industry's leading source for turquoise, silver charms & findings, and finished handmade jewelry created by the Southwest's finest Native artisans.

Golden Hills Turquoise Necklace


Sunwest Silver Co Inc- Albuquerque
Wholesale & Retail Showrooms
324 Lomas Blvd., NW
Albuquerque, NM 87102
(800) 771-3781
Handmade Native American jewelry,
Turquoise & lapidary stone,
charms & findings, beads,
pottery & more!
324 Lomas Blvd., NW
Albuquerque, NM 87102
(800) 771-3781
Sunwest On The Plaza- Santa Fe
Retail Shopping! Art, handmade jewelry,
sculpture & NM souvenirs & curios.
(505) 982-0227