Originally created by Native American silversmiths, silver heshi or Liquid Silver jewelry is the understated cornerstone of Southwest fashion. Originating with the Santa Domingo and Santa Felipe Pueblo people. Heishi (pronounced "hee-shee") was originally used to refer to shell beads, and is considered to be one of the earliest forms of jewelry in New Mexico.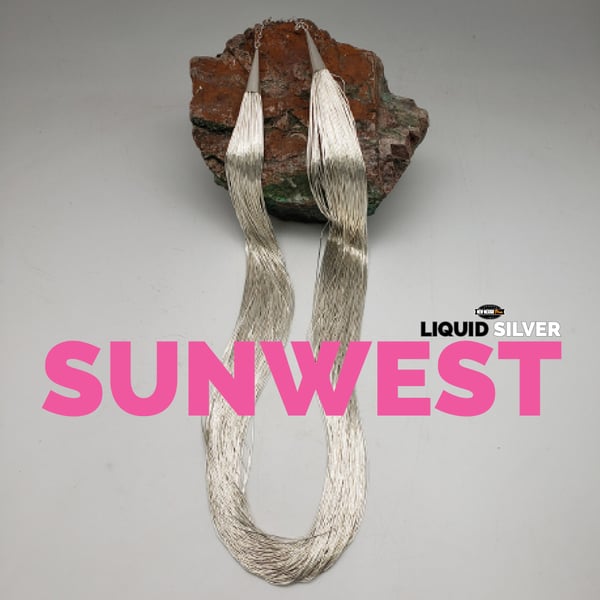 Today, many other stones can be formed into the famous heishi shape. Some of the popular options include turquoise, coral and jet. However, nothing beats the traditional Liquid Silver which can be referred to as "silver heishi".
Made from tiny, fine sterling heshi beads, Liquid Silver strands are strung on durable beading material, creating the illusion of shimmering strands of spun silver. Liquid silver feels silky to the touch and is very comfortable against the skin. It can be crafted into woven designs, or multiple strands can be worn at once to truly emphasize the liquid look.
Our Liquid Silver jewelry is made in-house right here in Albuquerque, NM. We are pleased to offer our wholesale shoppers a Liquid Silver Display Tower Program with re-stockable handmade Liquid Silver jewelry styles that make perfect handmade jewelry gifts for an affordable price. While Sunwest Silver is known for its higher-end pieces, the tower items are a luxury for everyone's price range and are a popular addition to any retail store.
LIQUID SILVER TOWER PROGRAM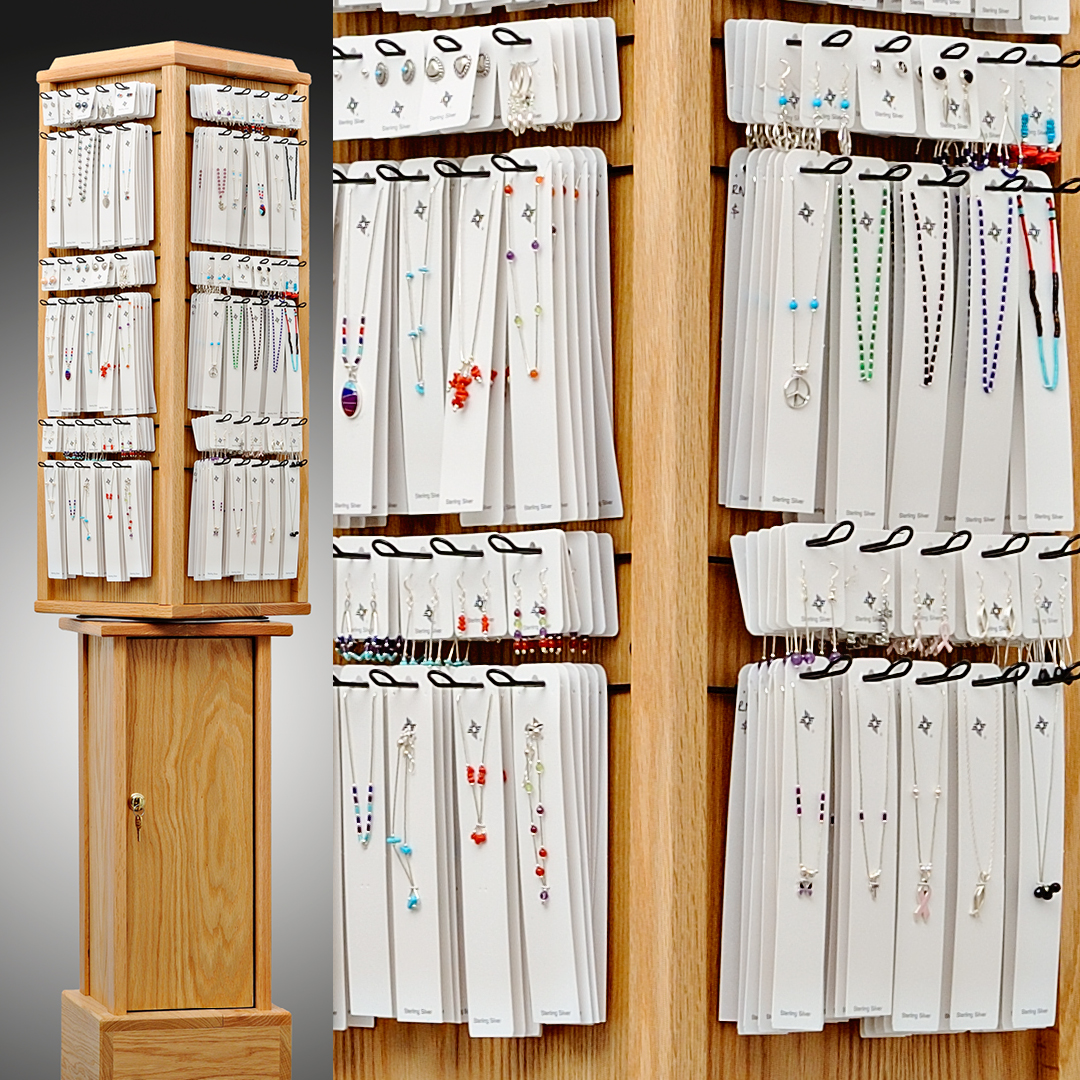 You will have choices! Currently there are two Tower item packages that can be mixed and matched or completely customized. Each Tower includes Liquid Silver earrings, necklaces, and a small selection of bracelets. New styles are developed regularly, keeping you on trend.
Tower Size – choose between 3 different sizes of towers including a large free-standing, 4-sided jewelry tower, 4-sided table top tower display or a 2-sided countertop display.
Jewelry Styles - choose between 2 current jewelry style packages to stock your jewelry towers.

Customization – for any and all styles to suit your brand's needs.
TOWER FEATURES
Earring and necklace hooks
Quantities of 5 per hook is most suitable
Removable hooks to hold more or less product
Suggested Retail Prices on product
Large Tower includes a locking storage compartment
Item re-order tags are included to make reordering easier
Spinning rack
At Sunwest, we specialize in customized design & product line development for handmade beaded products. If you see a beaded or liquid silver product made by Sunwest online or at a trade show and it sparks an idea for your own unique product or line, Pam's your lady.
Sunwest Silver's own product lines include our well-loved multi-color stone line, a wide range of Liquid Silver jewelry styles, and OxyBead© jewelry which can all be customized for your brand.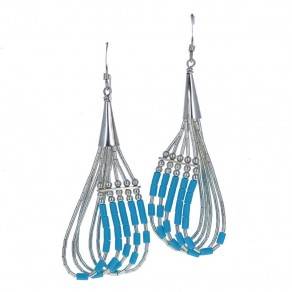 If you would like to learn more about Sunwest Liquid Silver Tower Program or custom options, contact Pam Gautreau, head of Sunwest Silver's Beading Department or call us at 1-800-771-3781.

Pam has been heading up the Beading & Stringing Department at Sunwest Silver Co for almost 30 years. We have a wonderful group of very talented designers and beaders working in-house with Pam to create our extensive handmade beaded and liquid silver product lines.

Our Liquid Silver, OxyBead© and Multi-Color Stone lines will all be in Tucson for the Tucson Gem & Jewelry Show in April, 2021. Check our show dates for more information.
If you have any questions about caring for your Sunwest Silver Liquid Silver jewelry, check out our video here on taking care of your Liquid Silver jewelry products
If you have any questions about caring for your Sunwest Silver Liquid Silver jewelry, check out our video here on taking care of your Liquid Silver jewelry products
Thanks for shopping with Sunwest!